"DaUnknownAdmin Podcast" is all about showcasing the best of classic and new Freestyle Music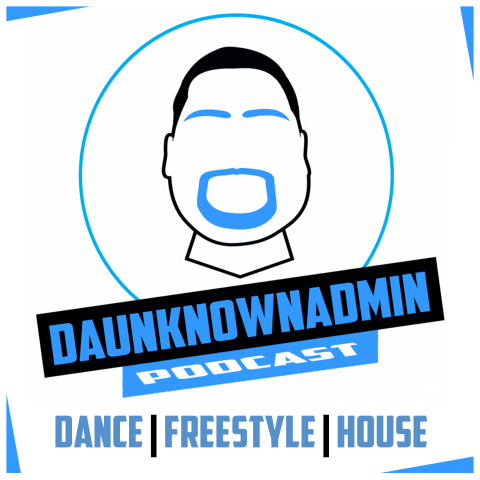 Made to premiere freestyle music, "DaUnknownAdmin Podcast" showcases the finest in classic and new freestyle music mixed by the best freestyle DJs from all over the states. This podcast is a treat for all the music lovers who like to explore new music.
The "DaUnknownAdmin Podcast" was started in the year 2010 and since then, it has successfully built a strong listenership. As for now, this podcast has over 120 episodes to listen to. The show features a monthly countdown and weekly mix uploads, along with shoutouts, dedications, event calendar, new release announcements, giveaways, and much more.
The latest episode of "DaUnknownAdmin Podcast" was aired on June 20, 2020, and features a countdown of top 10 freestyle songs. The episode released on 17 June 2020, includes songs chosen by working deejays that play at various venues and have a pulse on what's hot in the clubs and social media. All the episodes of this podcast are highly loved by the listeners because of its propensity for lightening the mood instantly.
"DaUnknownAdmin Podcast" delivers the best quality freestyle music to its listeners, both new and old. The listeners feel that the song mixing done in each episode is elating and the song selection is top-notch. "This podcast is keeping Freestyle music alive. Loving the podcasts and the information given, it's all very well written and most are very well mixed. Keep them coming", says the review by Vnasaty on "DaUnknownAdmin Podcast".
The host of this podcast uses fun and unique concepts to bring the listeners the best musical content related to freestyle and dance mixes. The concept of the podcast is raw and fresh that will make you leave wanting more right after listening to your very first episode of "DaUnknownAdmin Podcast". If you are having a bad day at work, or are just simply tired of the monotony of your daily routine, this podcast can be the perfect escape that will make you feel energized and relaxed at the same time.
Listen to the "DaUnknownAdmin Podcast" now on Apple Podcasts.
Media Contact
Company Name: DaUnknownAdmin.Com
Contact Person: Rafael "DaUnknownAdmin" Reyes
Email: Send Email
Country: United States
Website: daunknownadmin.com