Co-Founder Gauthier says Perlego is the Netflix for textbooks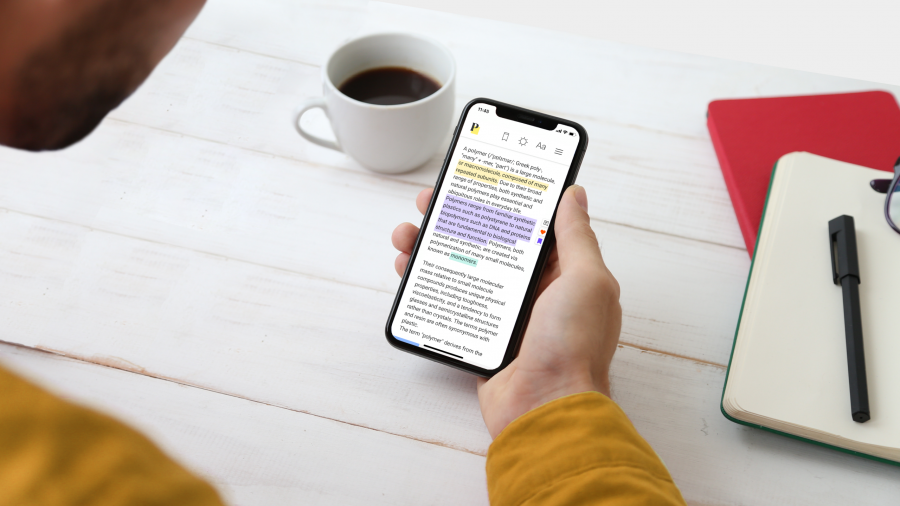 The ever-increasing cost of textbooks for students and the decreasing profitability for publishers with students opting for second-hand books rather than new ones.
This article is distributed from The CEO Desk.
In our previous newsletter, we wrote about how the perception of "raising money" and actually "building a company" are two extremes of the startup spectrum. Although many are successful in the first part, many more fail in the second.
Today, we speak to Perlego, a technology company that actually built its product from the ground up and struggled with "smallest problems" like hiring to finally build a company that raised $9 Million Series A for its textbook subscription service.
Education has long been a space that has evolved from the 1600s, right from religious indoctrination to physics and gravity in the 19th century. For mankind to evolve, knowledge, information and data need to be accessed faster and cheaper. Perlego has been the catalyst in the huge education industry for this growth in the UK to merge the ease of knowledge via textbooks right to your screen.
Perlego solves the two-prong problem: The ever-increasing cost of textbooks for students and the decreasing profitability for publishers with students opting for second-hand books rather than new ones.
Gauthier Van Malderen, Co-founder, Perlego talks to The CEO Desk and tells us a little about his story below.
How long have you been working on Perlego? How did you get the idea?
My Co-Founder, Matt Davis, and I started Perlego in 2017, but I really had the idea for it while I was still at University. I was using Netflix for films, Spotify for music and thought, surely this could work for textbooks? I was spending lots of money on textbooks I'd only use once and would have to carry around everywhere with me. The idea of affordable, accessible textbooks for students just made more sense.
What are the struggles while building your business which no one knows about?
Probably hiring the right people. When you start to build a business, it's a very personal thing, and you become very protective of it. Trying to make sure the people on your team are as passionate and driven about what we're doing as we are, is a challenge. But when you get it right, it makes all the difference.
I couldn't find any data on how many users you have already acquired?
It's in the thousands. Not only do we have University students, but we also have a B2B side of the business, meaning a lot of our customers are corporations, such as Airbnb, and Tomato Talent, who use Perlego for their employees.
How did you acquire your first subscriber?
Word of mouth!
Would you do anything differently if you had to start over? If yes, why? If no, why?
In the beginning, we were hesitant to hire a full-time designer because we were cautious of the cost – so we used freelancers. What we soon learned, is that when you're building a global company, the design should be just as important as the engineering of the product. I would definitely hire a full-time head of design earlier.
What is your vision for Perlego? Where do you want to be 3 years down the line and 5 years down the line?
The end goals for Perlego are to make sure everyone has affordable access to education and also building an entire smarter-learning platform. 3 years down the line, we want to have established ourselves in the U.S, and hopefully 5 or so years down the line, globally.
Media Contact
Company Name: The CEO Desk
Contact Person: Joe Wilson
Email: Send Email
Phone: 1234567890
Country: United States
Website: https://theceodesk.com/