HighLine Gold Introduces Gold Pre-Sale Blocks with Up to 15% Savings
HighLine Gold is backed by TPA Gold Corporation.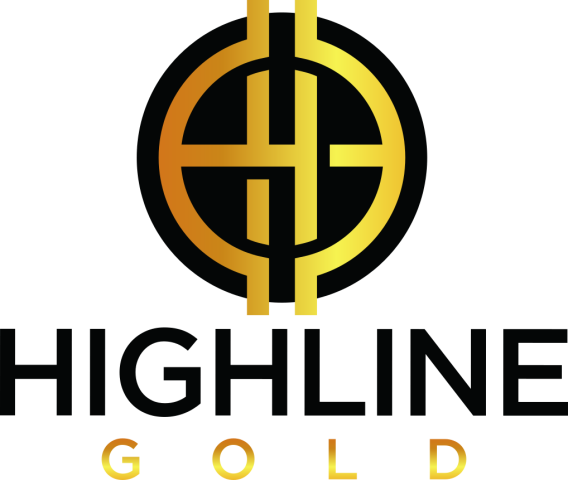 HighLine Gold Corporation, a subsidiary of TPA Gold Corporation, has introduced a revolutionary way to invest in gold & other precious metals with its HighLine Gold Pre-Sale Blocks. These cutting-edge bullion transactions offer seamless, secure, and highly profitable opportunities to enter the world of gold investing through profit participation rights.
Block One has already been sold out, but investors still have a limited chance to purchase Blocks Two and Three with a Block Size of $100,000,000 & $200,000,000, respectively. Investors are urged to act fast to take advantage of this opportunity to save up to 15% off bullion spot prices.
Check out the available products on HighLine Gold's website.
"Our Pre-Sale Blocks offer is a tested process that provides full security to investors with a 15-year track record," said Roderick Frietes, CEO of HighLine Gold Corporation. "Investors can purchase the Pre-Sale Blocks directly from the refinery, from small-time miners to them, making it ecologically and capital-efficient. The purchased bullion can be delivered almost anywhere in the world, or investors can store it in our AAA-rated vaults for added security."
Unlike other precious metal dealers, HighLine Gold works with its customers one-on-one to ensure they receive the service they deserve. "Because of the standing of our parent company, we do not tie our prices to traditional spot prices," added Roderick. "HighLine Gold also offers some of the lowest pricing in the entire industry."
One of HighLine Gold's long-standing customers, Mark Johnson, said: "Investing in HighLine Gold changed my life. Before HighLine, I was investing my money in your typical stocks and bonds, where, if lucky, I got a return of a maximum of 6% and was always stressed out when the market dipped. Whereas in my first year with HighLine, I got a yield of over 20%. I've doubled down and re-invested, getting rid of all my other brokerage accounts; now, I only use HighLine Gold".
"Why invest in stocks and have your money wiped out? Invest in something physical, tangible like gold, with HighLine. I sometimes ask myself why I had not found out about HighLine before; this has been a life changer for me", he added.
HighLine Gold also offers a buyback guarantee, promising to buy back newly minted HighLine Gold at the price that investors paid for it within five years of the purchase date, no questions asked. With banks in disarray and money market accounts offering no long-term solutions, HighLine Gold's Pre-Sale Blocks offer investors a tangible investment option in gold bullion.
Investors interested in taking advantage of the HighLine Gold Pre-Sale Blocks are encouraged to act quickly as Blocks Two and Three have limited booking available. With full security, tested processes, and a 15-year track record, HighLine Gold's Pre-Sale Blocks offer a revolutionary way to invest in gold while saving up to 15% off bullion spot prices.
Get started at https://www.backedgold.com or send an email to [email protected]
About HighLine Gold Corporation
HighLine Gold Corporation is a subsidiary of TPA Gold Corporation, providing an opportunity for customers to invest in precious metals, including Gold, Silver & Titanium. Used in more than 140 countries across the globe, HighLine Gold has served over 55 Thousand happy investors, collecting up to $13 Million in earnings.
Media Contact
Company Name: HighLine Gold
Contact Person: Sal Palmieri
Email: Send Email
City: Phoenix
State: Arizona
Country: United States
Website: backedgold.com