Vypr.AI – World's first AI-Powered Cryptocurrency Platform is fast gaining popularity among crypto enthusiasts and investors.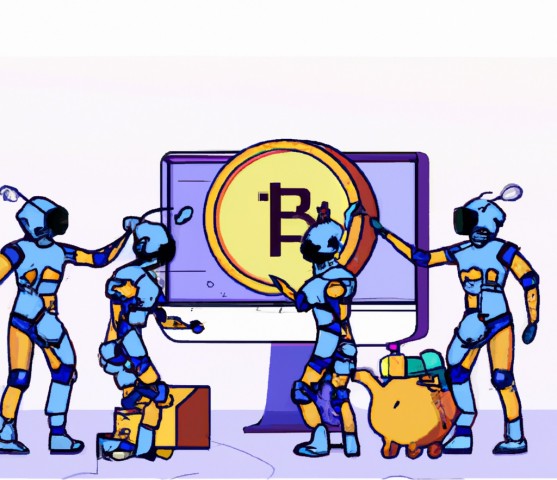 Vypr is a revolutionary product that uses the latest in artificial intelligence (AI) technology to bring you the ultimate cryptocurrency tools. With Vypr, you can experience a whole new level of efficiency, convenience, and innovation.
One of Vypr's most impressive features is its Vypr TokenSmith product. This powerful tool uses AI to automatically generate token contracts, saving you countless hours of manual labor. With Vypr TokenSmith, you can easily create customized tokens that meet your specific needs, without the hassle of coding or technical expertise.
Vypr also offers Vypr NFTSynth, another amazing product that utilizes AI to generate unique and customizable NFTs based on text descriptions. With this tool, you can bring your ideas to life and create truly one-of-a-kind NFTs that stand out from the crowd.
But that's not all. Vypr also offers Vypr SmartSale, a token launchpad that uses AI to help you optimize your token sale. With Vypr SmartSale, you can leverage AI-powered analytics to identify potential investors, create targeted marketing campaigns, and maximize your token sale success.
In addition to its innovative suite of AI-powered cryptocurrency tools, Vypr is also proud to announce the launch of its very own utility token – the Vypr Token. This token will be used exclusively on the Vypr platform, allowing users to access premium features, pay for services, and receive discounts on products.
The Vypr Token will serve as the backbone of the Vypr ecosystem, providing a seamless and secure means of transaction for all users. With its advanced blockchain technology and powerful security features, the Vypr Token is poised to become one of the most trusted and widely-used utility tokens in the crypto space.
By launching its own utility token, Vypr is taking a bold step towards revolutionizing the way we think about cryptocurrency. With its powerful suite of AI-powered tools and its innovative token economy, Vypr is set to transform the crypto landscape and unlock new possibilities for users around the world. So why wait? Get in on the ground floor and join the Vypr revolution today!
Media Contact
Company Name: Vypr.AI
Contact Person: Sgan J
Email: Send Email
City: Boston
State: MA
Country: United States
Website: vypr.ai