Smart People Network Inc offers membership to small businesses to access valuable resources for organic growth
Smart People Network Inc. (SPN) welcomes small and medium businesses to join their membership program, in which they are given access to several valuable resources like forums, live events, online training, and webinars that help them develop a thriving business.
Smart People Network Inc. (SPN) is a membership association that brings experts and gurus from the industry to one platform. Bishop Dr. Michael Bates Sr. and Dr. Stacee Lang 2019 started the organization. The network of development and training organizations helps develop viable micro-businesses, which indirectly helps in creating new jobs and business opportunities for others. The business grants access to an ecosystem where small business owners and budding entrepreneurs get the chance to learn from the experiences of others. The business claims to be a catalyst for economic development at national and international levels.
The members of SPN have the amnesty to enjoy several perks and benefits that are not found in any other membership association or network. Their integrated business wealth planning process strategically coordinates aspects of your business life, including tax planning, estate planning, insurance, grants, business loans, credit building, and so on. This elevates the financial potential of businesses by maximizing future opportunities.
The current membership at SPN includes the following advantages:
– Business Planning & Development
– Retirement Planning
– Investment Management
– Forex and Crypto Currency
– Tax Strategy
– Insurance Planning
– Grant Writing and Revenue Strategy
By taking the membership at SPN, individuals will enjoy exclusive access to tools, resources, and training that will grow their business. Several member-only content/forums, networking opportunities, LIVE event Q&A, and online training and webinars exist. Top-notch support is also available to answer all the questions that one might have related to one's business goals. SPN has global partners on its platform. The Smart People Network has 12,000 members, entrepreneurs, and small business owners. The platform members also enjoy a robust affiliate referral program that compensates for up to $200,000 per month. The brand regularly updates all of its current activities on its Facebook page. The official website of Smart People Network provides proper guidelines for beginners to get started.
About Company:
Smart People Network Is a Business Education Platform. The platform helps all the thriving Entrepreneurs and Small Business Owners to learn regardless of time in business, industry, gender, or socioeconomic background.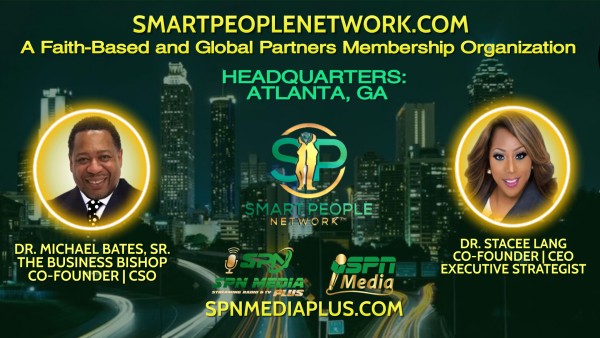 Media Contact
Company Name: Smart People Network Inc
Contact Person: Amber Thompson
Email: Send Email
City: Atlanta
State: Georgia
Country: Uruguay
Website: SmartPeopleNetwork.com