Norma Reed Launches 2023 Prom Dress Collection, Offering a Stunning Selection of Prom Dresses
Norma Reed introduced their 2023 Prom Dress Collection, designed with today's modern prom-goer in mind. With a variety of styles and silhouettes, this collection is sure to turn heads on the dance floor!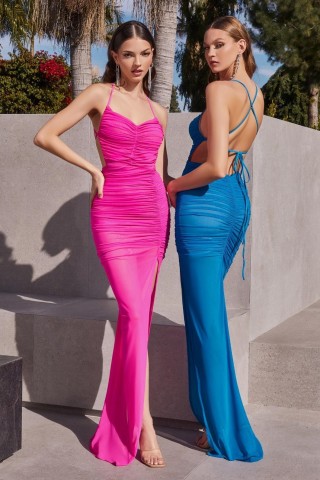 Norma Reed is proud to announce the launch of its 2023 Prom Dress Collection, featuring styles from the highest fashion houses in Europe and North America. From sleek and sexy to classic and timeless, this collection offers something for everyone. Choose from various colors, fabrics, and embellishments, from sequins and crystals to beading and lace. Whether girls are looking for an elegant floor-length gown or a trendy mid-length dress, Norma Reed has a perfect look for everyone.
Every detail of these gorgeous dresses is crafted to perfection – designed with the highest quality materials, meticulously cut and sewn together to create a stunning look that will make women shine on their special night. Their dresses are designed with the modern woman in mind and encompass all the latest trends, from ruffles to sequins, from tulle skirts to velvet bodices.
No matter the occasion, Norma Reed has it covered with their 2023 Prom Dress Collection. This collection also includes an array of stunning Graduation Dresses and Bridesmaids' dresses to complete any look. Whether it's a wedding season or a special event, Norma Reed has something to make the perfect style statement.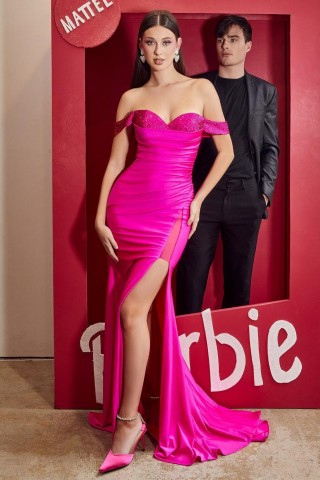 For over 50 years, Norma Reed has been synonymous with high fashion and class. Their commitment to quality and style is evident in every piece they offer, making them the premier destination for womenswear. The CEO of Norma Reed had this to say about the 2023 Prom Dress Collection:
"We are thrilled to offer this collection of high fashion and style for women everywhere. Our 2023 Prom Dress Collection is sure to make an impression on any special event, and we are excited to continue our legacy of offering looks that make you stand out."
Norma Reed has been the premier destination for womenswear in Toronto and surrounding areas. They accompanied many ladies to the most important events and got them dressed for success. Their ready-to-wear collections ensure that each woman feels as fashionable and beautiful as she deserves to feel.
Norma Reed's 2023 Prom Dress Collection is no exception and offers a stunning selection of dresses for any event. With an embellishment of styles and designs, Norma Reed offers customization of their customer's dresses. They ensure that women look their best and shine to the brightest in every event.
Their professional team also provides consultations to ensure the customers get a perfect dress. Whether a customer's body type is petite or plus size, the 2023 Prom Dress Collection has something for every body type. Norma Reed is here to make momentous occasions even more extraordinary!
Media Contact
Company Name: Norma Reed
Contact Person: Jess Walia
Email: Send Email
Country: Canada
Website: www.normareed.ca