Lendexe launches XSD – One of the safest stablecoin in the world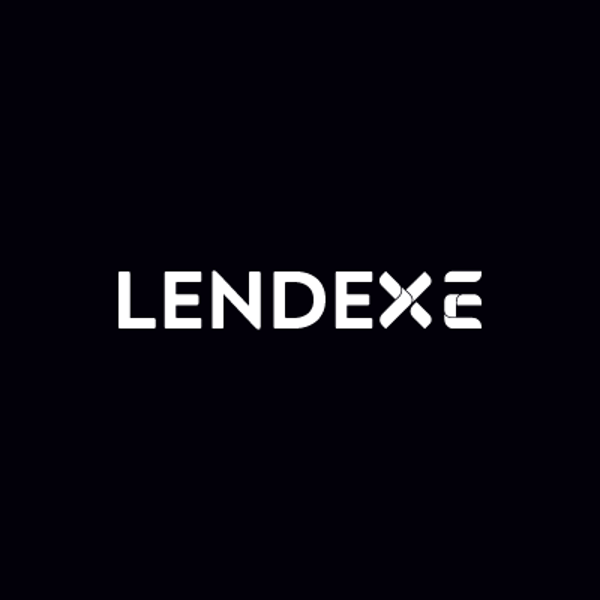 LendeXe XSD is a hedge against the top 3 stablecoins, making it one of the safest stablecoins in the world – with the possibility to add more stablecoins inside the "stabilizer".
It is widely known that the crypto world is known for their centralised, dominant stablecoins/projects however history including experience has demonstrated that centralised projects have fallen sort and have been proven to be vulnerable at times. As a result of this, many aspiring project owners have created a decentralised stablecoins which have also shown their vulnerabilities over time.
We are here to introduce LendeXe Protocol which is solving the problems and offering a new solution. LendeXe will certainly become an interface between the DeFi and TradFi to drive the adoption of stablecoins within the DeFi world. LendeXe's vision is centered on the XSD-Stablecoin (a fully on-chain decentralized Collateralized Debt Position (CDP), hard-pegged to the US Dollar).
LendeXe's goal is to be as secure as centralised stablecoins and independent as decentralised constructs. Special key strengths of LendeXe are, decentralization, safety, dynamic and organic scalability, which means that the XSD cannot be artificially inflated, XSD can only grow "naturally". This healthy strategy leads to maximum stability. XSD is expected to play a key role in the decentralized world and has been designed and positioned to become a leader.
A spokesperson for the team states, "When it comes to stablecoins, LendeXe has found a solution to the biggest problem the industry has ever faced. In the past, there were many depegged algo or CDP stablecoins, so LendeXe decided to create its own "Stablecoin Market Place with Automated Algorithms" to peg its own $XSD stablecoin with other stablecoins. This way the stabilizer can always ensure that the funds will not be lost if any stablecoin project inside the stablecoin pool cannot deliver on its promises by holding the stablecoin stable."
Since XSD-stablecoin by LendeXe is supported by the three largest stablecoins (USDT, USDC and BUSD), it could be the safest stablecoin on the market. Even if one of the stablecoins collapsed due to any unforeseen circumstances, there are safety mechanics designed for such unlikely cases for LendeXe. This is the reason why LendeXe offers several ways to mint XSD stablecoins to help preserve the value of one's assets during a market downturn. However, LendeXe will expand its concept to offer more security for more stablecoin holders by implementing more stablecoins into the Stablecoin-Marketplace-Stabilizer-Concept – step by step.
To assist in protecting the value of one's investments during a market collapse, LendeXe offers multiple options to create XSD stablecoins. Additionally, the LendeXe Decentralized lending protocol (aka LendeXe P2P Lending) accepts XSD as collateral. This is, as the name suggests, the "LendeXe Decentralized P2P Lending and Borrowing Protocol".
Via LendeXe P2P Lending, depositors could lock their assets and borrow new ones to have additional positions with their borrowed funds. This way, depositors could invest in other assets while they are still holding their original ones. LendeXe P2P Lending is therefore, a decentralized algorithmic cryptocurrency market, designed to provide Lending and Borrowing opportunities based on the time value of cryptocurrencies by using a pool-based strategy.
Furthermore, LendeXe has created a variety of products that allow investors to secure their crypto assets or generate passive income with them (from the XSD stablecoin to the LendeXe P2P Lending). Additionally, the Ultimate Loan (a loan for 1.5x the value of your collateral) and the Interest-Free Loan were also created to give more utility for BTC, BNB & ETH to mint stablecoin. All products and features will be linked to LEXE, native token of LendeXe and the heart of its infrastructure. The token gives you the right to make decisions that lead the protocol to next milestones via its governance. LEXE also provides unique utilities for the community to use some features of the protocol – for example the Ultimate Loan.
LendeXe allows users to have access to the time value of their cryptocurrencies by depositing them into the protocol or using them as collateral to borrow other cryptocurrencies.
LendeXe is currently seeking collaborators, partnerships, sponsorships advisors, and ambassadors.
For more details, please visit https://www.lendexe.fi
Tutorial for LendeXe Application: https://medium.com/@LendeXeFinance/lendexe-on-ethereum-sepolia-c5e4996b85fd
Twitter: https://twitter.com/LendeXeFinance
dApp Testnet Link: http://185.247.224.60:3000/dashboard
Faucet: http://185.247.224.60:3000/faucet
SepoliaETH: https://sepolia-faucet.pk910.de
TG: https://t.me/LendexeFinance
Media Contact
Company Name: LendeXe Inc
Contact Person: Terry Junior
Email: Send Email
City: Majuro
Country: Marshall Islands
Website: lendexe.fi