Therapeutic BOXing to combat for mental health launched by BOXwithsimmy
Simeon Hardy is a former WBC Welterweight BOXing Champion who believes that "BOXing is Empowering and if you BOX you wouldn't need therapy"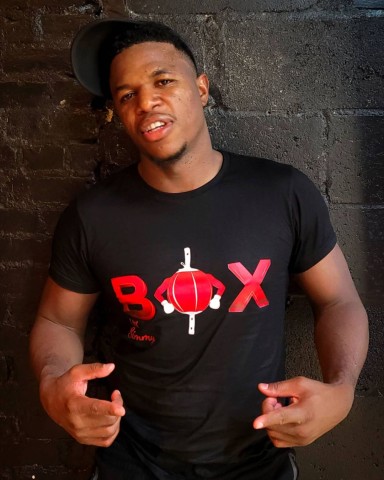 The impact of social media and the internet in general on youth and adult mental health can be significant. Social media, in particular, is strongly linked to depression in teens and adults. Furthermore, excessive use of the apps exposes teens to cyberbullying, body image issues, and tech addiction, as well as less time spent engaging in healthy, real-world activities.
As a Therapeutic BOXing Coach, Simeon Hardy is a trusted professional who has been helping people transform their lives for 5 years. He has been using BOXing to help people overcome mental and physical challenges.
Therapeutic BOXing can help people improve their performance, become fitter, relieve stress, and have fun in the process, a program where people can learn about what it means to be a "BOXer" and how they can get involved in the sport and benefit immensely. Even Psychotherapist Dr. Andrew Keefe recommends BOXing as the preferred treatment for trauma or depression, as people who BOX regularly find it boosts their mental well-being as well as gets them fit.
But why BOXing? Answering that question Simmy said " If you ever watch a BOXing match most fighters keep fighting even if they are down in the scorecards. Losing and being defeated aren't the same thing, in life when we feel like things aren't in our control we must keep fighting and try our best to relax and stick to the game plan while making adjustments. If you BOX you will learn and take away vital life lessons. That is why my favorite quote is When you BOX everything else in life feels easy. Every time you BOX it's like taking a vacation since BOXing requires 100 percent mental focus. It allows a person to escape their reality temporarily."
BOX With Simmy LLC offers various programs, including classes for students, corporate groups, and private sessions. Simeon Hardy, the founder is popularly known in Brooklyn and the Tribeca area in Manhattan at pier 25, where he sees clients outdoors during the warm season.
While talking about his current engagement, Simeon Hardy said, "I have already been booked for the winter in 2023 by Fredrick Douglas High School where I will be providing my confidence-building services that will aid their sports team.
Simeon explained how BOXing helps create new neuron links and pathways to enable the development of better habits.
"Something as simple as keeping your guards high for an extra 20 seconds when the shoulders are weary can help with being resilient and overcoming adversities in other aspects of life. It takes much self-discipline to do such a thing, yes the coach may shout keep your hands up repeatedly but the deciding factor comes from within you. At the end of the day, you must do the work. A coach with the right attitude, knowledge, and experience will help you get over hurdles you never knew existed. Sometimes a low disc jockey tone of voice saying (keep on pushing for 20 seconds) will get you past your breaking point or sometimes it's the opposite tone that will do it. A trainer with special skills will know when to adjust during your visit."
"Therapeutic BOXing isn't an overly priced couch session where you talk to a therapist and cry hoping for a temporary relief..
With Therapeutic BOXing you train your Mindbody on how to deal with stress and anxiety. For example, when BOXing you automatically experience fight, flight, or freeze as your adrenal glands secrete adrenaline into the blood changing your cortisol hormone levels.
Rapid heartbeats, open airways, causing the blood vessels to expand, the pupils become dilated and you're focusing on the primary objective of getting through the experience as a victor."
But why do we feel so good after BOXing? Simeon says "The reason we feel good after BOXing is simple, we survive against a tough challenge meaning we feel like a winner.
Now, this helps a person's mind-body to associate anxiety from high cortisol levels to needing a good challenging workout rather than OMG everything's going wrong at the moment causing panic attacks.
You pay less for Therapeutic BOXing but get more from it. Sitting on the couch and crying for 1 hour is harder than picking yourself up and getting through a tough workout while building self-esteem, self-confidence, learning self-defense and self-discipline."
Sharing his personal journey with BOXing, Simeon said "BOXing is one of the main reasons I've survived through life's hardships growing up in Guyana.
BOXing was a loophole I used to develop self-control which allowed me to remain disciplined during times when others around me were influenced down bad paths. BOXing definitely aided my decision-making skills at key moments in my teenage life.
BOXing requires determination to enable success. Once you become emotionally involved with its sweet science and give it a fair chance it will stay with you for the rest of your life. Should you break up with the sport and return after years it will accept you with warm open arms, BOXing is a selfless Lover, a Doctor, a Teacher, whatever you need it to be.
You get to decide what you need it for and also be ready to listen, observe and learn. become a student, be patient or be in love with BOXing. Just Become BOXing."
Simeon Hardy shared a real-life example "One of my clients is Dr. Micheal Pratts MD, a psychiatrist specializing in child and adolescent psychiatric disorders. We met a couple of years ago, and I became fascinated by his work. He treated young people with challenging problems, children, and teenagers struggling with severe mental illness.
He recognized that my training was helping him and liked the way I worked with his family and started recommending some patients to my therapeutic BOXing program. I've worked with a few of his patients since then, and we've seen amazing results. They all are seeing significant improvements in their mental health, and I look forward to expanding the program further."
When asked why he thought BOXing could be helpful for people with mental and emotional issues, Simeon Hardy stated, "I think the most significant advantage of BOXing for someone dealing with mental health problems like depression is that it gives them something meaningful to keep focus. BOXing training is an excellent distraction from their day-to-day life difficulties, and it helps them to understand that they have the strength to overcome challenges and can be successful if they keep trying.
Another advantage of therapeutic BOXing is that it provides a safe environment for people to confront their fears. So, while they might have to throw a punch during a BOXing session, they're never forced into doing anything they don't want to do. I provide ongoing support to all of my clients and encourage them to speak up if they need any additional help. BOX With Simmy aims to empower people and do whatever we can to ensure they feel confident about themselves.
While talking about his experiences as a BOXing trainer, Mr. Hardy shared names of notable celebrities he did work with, including Hollywood actors, models, and artists. He has worked with clients such as Angela Simmons, Ryan Seacrest, Jonah Hill, Kelly Monrow, David Harbor, Kathryn Kates, Chris Henchy, Peter Berg, Shayna Taylor, and more who had a chance to benefit from the effectiveness of BOXing with a positive supportive trainer.
People interested in knowing more about therapeutic BOXing and trainer Simeon Hardy can visit www.BOXwithsimmy.com and book an appointment to discuss their needs and schedule a personalized training program.
About Company:
BOX With Simmy LLC is a premier therapeutic BOXing training institute in New York City. Its founder Simeon Hardy, is a certified BOXing trainer and one of the most respected professionals in the industry. He has been working with clients for many years, and his experience makes him a highly sought-after coach. His focus is on providing a superior therapeutic BOXing training program to ensure each client can achieve their goals. He believes everyone deserves to be happy and is passionate about helping people realize their potential.
In Simeon Hardy's own words " BOXing is Empowering and if you BOX you wouldn't need therapy."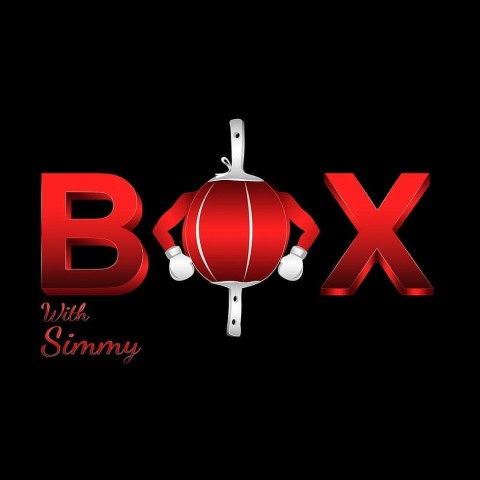 Media Contact
Company Name: BOX With Simmy LLC
Contact Person: Simeon Hardy
Email: Send Email
Country: United States
Website: www.BOXwithsimmy.com